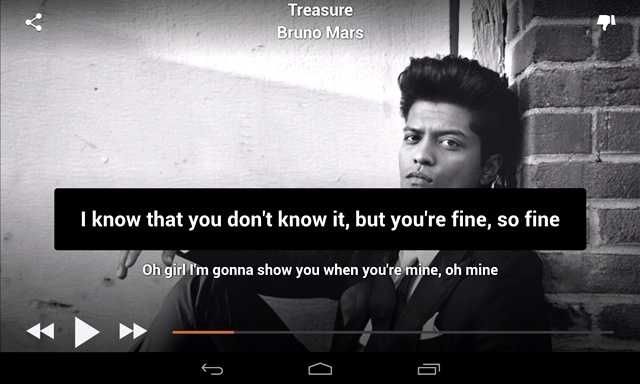 Android Reborn – Sometimes, you want to play music on your Android while singing but you do not know the lyrics. Actually, there are some music players that can display the lyrics automatically such as Musixmatch app. It is an app that can help you to get the offline lyric when playing a song.
Musixmatch app is a free app to play and stream your favorite songs. It fetching the lyrics through online but you can save it as musixmatch offline mode. So, how to use Musixmatch offline lyrics on Android? Follow the steps below:
How to Save Lyrics in Musixmatch Android
Download Musixmatch App from Google Play Store.
Open  the apps and register a new account.
If the register is completed, choose one of the music that you want to play.
Make sure that your Android is connected to internet network. It will automatically show the lyrics of the song you play.
If the lyrics are not shown, just double tap the screen for the full screen mode so that the lyrics can be shown in full screen.
Now, you get the lyrics but it is still online. To get the lyrics offline, go to Option menu.
Tap on "Edit Lyrics" and choose "Locked".
That is all how to use Musixmatch offline lyrics on Android Smartphone. Now, you can enjoy the lyrics offline without internet connection. It can be tried for any song you want to play. It is exciting, is not it? So, you can play music more enjoyably.
Also Read: