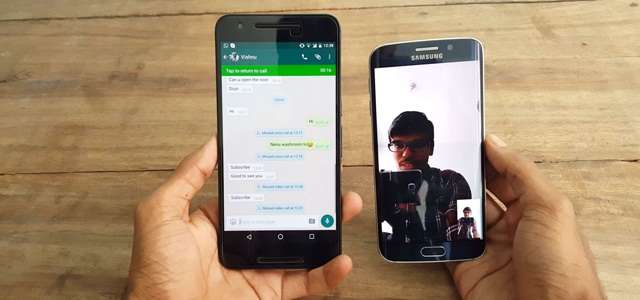 Android Reborn – WhatsApp is one of the most popular applications on Android or Smartphone. It cannot only be used for chatting and calling but also video calling. Of course, it is very interesting because it does not charge your pulse because it depends on the internet connection. Even more, you can record it. So, the activities when you are on WhatsApp video call will be recorded freely. How can you do that? Here is how to record WhatsApp video call on Android.
Record WhatsApp Video Call on Android Phone
There are some options of apps needed if you want to know how to record video call from WhatsApp on Android. The first option is AZ Screen Recorder. Besides that, there is also SCR Screen Recorder Free. Free Screen Recorder also belongs to one of the choices for you to try. You can also consider NO-Root Record Screen to Video.
How to Record WhatsApp Video Call on Smartphone can be done with the following steps below:
Download and Install a Video Call Recorder App.
Firstly, you should download one of the apps that can be used to record video call above. You can get it from Play Store for free such as AZ Screen Recorder.
Open and Set Anything.
After completely installed, open that app. If needed, you can set anything including the resolution, encored, etc.
Start Recording.
If you do not need to set anything, just skip it. Now, you can start recording by clicking the record button.
Start Video Calling.
Now, you can start video calling. Just video call using your WhatsApp and it is recorded automatically.
Stop Recording.
After enough, you can stop it now. Just click the stop button and the recording is saved. You can play it now.
Must Read: