Android Reborn – 2 Solutions to fix keyboard not showing up on Galaxy A7 2017. Sometimes there is a day when our phone can't work properly, even the simple problem thing like the keyboard that does not want to show up in our phone device. What has happened to current version Galaxy A7 then about this?
This kind of problem and other kind of problem does not usually come frequently however if it indeed happens to our phone and disturb our activity then there is no other way than to fix it soon. When this problem comes to us, we can follow the steps below to repair it.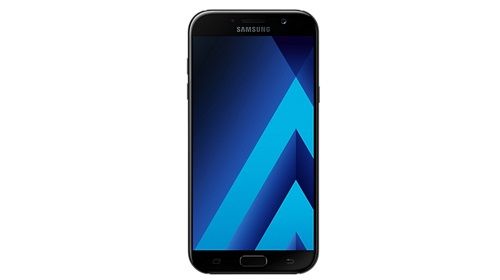 Fixing Galaxy A7 2017 Keyboard Issue
1. Check the Setting Phone
The easiest way to solve this problem is by opening up the phone setting. If we do not know how to do it, then it is recommended to follow the steps below.
Open the 'Setting' on the phone
Go to the 'Application manager' in the menu
Search for the 'All' menu to show up all the application that is run and downloaded there
Then find out the 'Samsung keyboard' and select 'Remove or Wipe' option in the 'Cache.' Remember to clean up the data as well
After that, we can move back to the application that we use for the keyboard phone. For better performance, we need to restart it first.
2. Downloading 3rd Party Keyboard App
Usually, the problem is fixed by cleaning the cache and the data in the keyboard application that is running on our phone. However, if we find there is no improvement result, then we may need to do another out. The problem that Keyboard doesn't appear on lock screen can be fixed by downloading the new keyboard app that is different from the original app installed on the phone. When we want to do this, it means we have to remove and uninstall the previous app at first.
The way how we do it is by opening the Play Store and search for another high starred keyboard app in the store. And install it directly after it is done downloaded. The recommended keyboard app that we can use for Samsung Galaxy is the SwiftKey app.
But if we can't do anything with our phone as it does not show the keyboard and not working properly then we may need to download the app through another device first like a computer. Then, the app is moved to the phone and installed there. By this, Android lock screen not showing keyboard problem will be fixed.
Must Read: