Android Reborn – Before going to the further step of how to fix Galaxy A7 2017 signal problem, it is likely better to know the problem of your phone beforehand.
Usually the signal trouble happens due to various conditions like the SIM signal, the Wi-fi network area, or the phone itself. After we check it, then we can fix it by doing the following steps.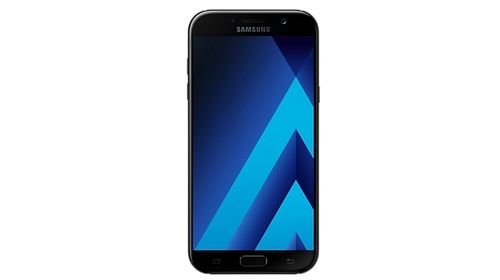 Fixing Samsung Galaxy A7 2017 Signal Issue
1. Rebooting the Phone
The easiest way to fix the trouble in the phone is by rebooting it. We can do it easily by turning the device off firstly. Then, follow the steps below:
You need to press and hold for a moment the three buttons at the same time. The three buttons that you should hold along together is the volume up, the home, and the power
Wait until the phone vibrates by keep pressing the volume up and home, but you need to release the power off.
Then, you have to wait until the screen shows about 'Android System Recovery.' At that time, you can release the volume up and home
Then to do a factory reset and wiping the data, you need to press the volume down on the phone device
After that press the power button that is used to select the menu. Choose the menu that shows 'delete all user data' then press the power to do reset master
After the master reset is completed, you can do rebooting the system
Then, for the final step, take the power key and restart the phone.
2. Changes the Phone Network Mode
Sometimes, Samsung signal problem happens due to phone network system. This causes you to change the setting. You can go to the application that is seen in the home menu. After that, you need to scroll it to find the setting then tap it. Tap more to the settings and the mobile networks before continue to the network mode. Choose the GSM/WDCMA or auto mode to handle the problem.
3. Correcting the APN Settings
In other time, Samsung Galaxy A7 signal problem may happen due to the incorrect APN settings. This means you need to check it out and change it. The steps of this method are done through opening the phone setting and taping the 'wireless & networks' menu. After that, you need to tap more the 'Access Point Name' and choose the 'New APN' menu. You can tap the icon '+' if you cannot find the instruction. Then, you only need to fill it with the data you have.
Must Read: