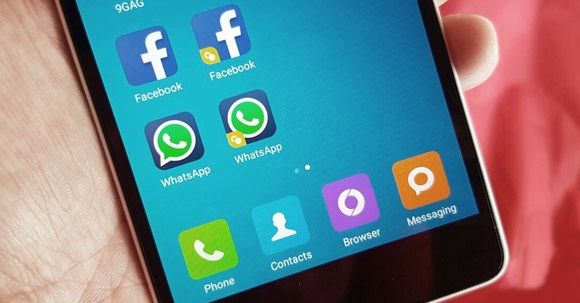 Android Reborn – When it comes to wallpaper issue on Xiaomi, the most happening one would be the issue on WhatsApp. Normally, you should be able to change it from the WhatsApp's settings. However, the latest ROMs from both MIUI 7 and MIUI 8 are giving errors to the function. Thus, we can't change WhatsApp's wallpaper. How to fix can't change wallpaper in Xiaomi MIUI 8 then? Here is the way.
Fixing WhatsApp's Wallpaper on Xiaomi
You see, sometimes when the ROMs of MIUI is not updated, it can solve the problem. If you don't want to experience this problem, you better keeping it in its current state. However, for those who already get this problem on their phone, you should be able to fix it this way here. The way to deal with unchangeable wallpaper on Xiaomi MIUI 8 we are going to tell you here is not difficult to do.
Even so, you have to pay attention as to what you really need to do. Also, be sure to follow the procedure step by step. Let's see those steps here below.
Send your intended picture to a contact
Click on the conversation
Open the image by clicking three-vertical-points icon up to the right of Settings
Click on 'to use as the background'
Choose the area of the image you want to use as wallpaper
There you go. See? There is not even much thing to do to fix unchangeable wallpaper on Xiaomi MIUI 8. With some simple steps only, you will be able to get custom wallpaper on your WhatsApp. There is no need to get confused anymore if your Xiaomi happens to be incapable of changing WhatsApp wallpaper. Xiaomi has never made things difficult for you to deal with its possible issues.
Must Read: