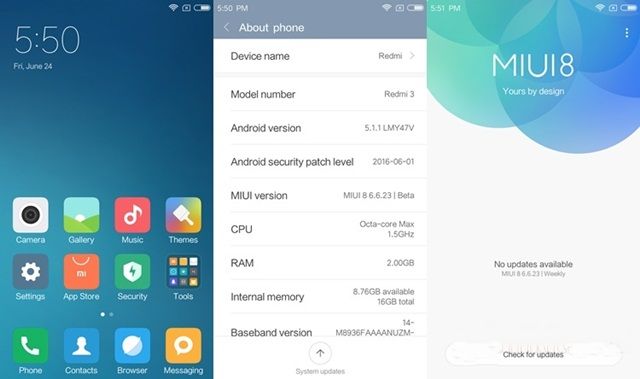 Android Reborn – Have you ever gotten 'can't verify update package' error on your Xiaomi? Most people get this error when they try to update their phone manually. Well, this problem might happen because of various reasons, like doing upgrade from Developer to stable rom, having not suitable Downloaded rom, etc. So, how to fix can't verify update package in Xiaomi MIUI 8 then? Let us tell you the way here below.
Fix: Couldn't Verify Update Package MIUI 8
There are various ways to fix 'can't verify update package' error on Xiaomi, actually. However, let us tell you the simple one to do so here that is by renaming certain zip file. Why do we have to rename it? It is because the zip file we use to flash in manual way to update is not named in proper way. Thus, it is not recognized and causes the error. There are steps to follow even to rename the file.
What do we have to do then? Here, we have listed the things you need to do in order. Follow them and you will get the error fixed easily.
Find file like 'Miui8Rn3457Updateghu.Zip' or downloaded package that you want to install.
Rename the file into 'Update.Zip'
Reboot your Xiaomi phone
Go to the updater app And Tap on 3 dots menu
Select 'Choose update package'
Wait for the recovery
After some time, your Xiaomi phone should have started updating without giving you the error. This is the way of how to solve 'can't verify update package' on Xiaomi. It really is easy, isn't it? It should let you fix the problem in mere minutes. Do give it a try! Even though there is more than one way to solve this problem, you won't know whether this way would work for you unless you try it yourself.
Must Read: