Android Reborn – How to Activate Fingerprint on Samsung Galaxy A7 2017. The higher version for Samsung Galaxy A series is A7 version that comes with fingerprint feature.
But for those who haven't know about how to activate fingerprint on Samsung Galaxy A7 2017 may need to follow the instruction below in other to scan the finger print as the right code for your phone properly.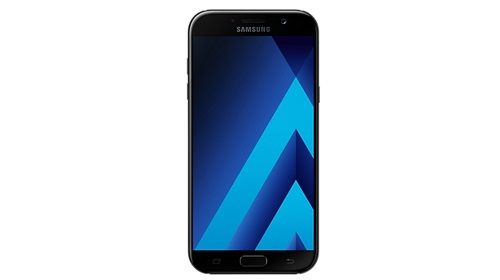 Activate Fingerprint on Samsung Galaxy A7 2017
To activate Galaxy A7 fingerprint sensor, you must activate the phone by turning it on. You can press the power button for several seconds and wait until the screen display showing the Samsung logo. After that, you need to find the setting that contains with fingerprint sensor menu. Then, follow the steps below.
First you have to wait until the display is opened up. There will be a 'Welcome' introduction in the display and you need to follow and agreed all the instruction there
Then, go to the phone setting , usually it comes with a 'lock screen and security' name
Then, after you find the security menu there, tap it. It will show several menu
Find the fingerprint menu and tap it. Then, it will show you some type of lock screen like using pattern, PIN, and password
You can choose the pattern model for the lock screen before adjusting the fingerprint lock. Then the screen will let you to the fingerprint lock menu and you just need to put your thumb in the home screen for several minutes
Usually it takes moment to complete your fingerprint code on the phone. You need to wait until it is 100% completed
After it shows 'succeed', then you need to tap 'finish'.
After doing this step, then your Samsung A7 fingerprint lock is ready to be used. You can lock your phone and then open it up by only put your finger on the home button in the phone.
Must Read: