Android Reborn – In order to improve the performance of your android device, it will be nice when you do the rooting choice. Rooting will open the closed access of android and I am sure that you will have better experience in phone operation. Here, we will talk about the ways in How to Grant Root Access to a Specific Apps in order to pleasant you in operating your android. Then, what we need to do in this situation? Please read the following steps wholly.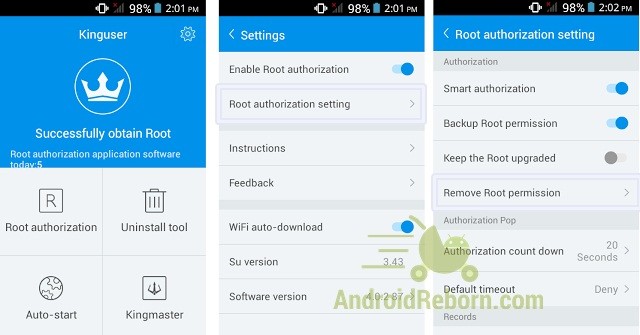 Giving Root Permission to an Android App
The easier way to Grant Root Access to a Specific Apps is by using the kind of app. One of the most effective app to be used is the KingUser. Here I will talk you the step on it.
Please click the icon of the app and then run the program
In order to grant the root access, go to 'root authorization' menu inside the interface of the phone
You will have some kinds of apps with the different condition and status. When you already root your device, the status of the apps will be prompt. However, you can add some other apps – which is called as the specific app, to get the access by clicking the allow option.
By clicking the arrow option, it means that you Grant Root Access to a Specific Apps. Of course, you will have more option in using the selected app. See, how simple it is!
Well, some kinds of the steps as above show that you can maximize the use of the app by the rooting menu. It will be nice when you try to root your phone in order to have the new experience in operating it. Of course, to do the rooting matter, you need the hand of the expert.
Must Read: