Android Reborn – 4 Solutions to Fix Xperia XZ Fingerprint Issue. Xperia XZ is one of the most sophisticated types of Smartphone. One of the most interesting features offered is a fingerprint sensor.
If the fingerprint gets a problem, what should you do? In this case, you have to know how to fix Xperia XZ fingerprint issue. There are some tips that you should try.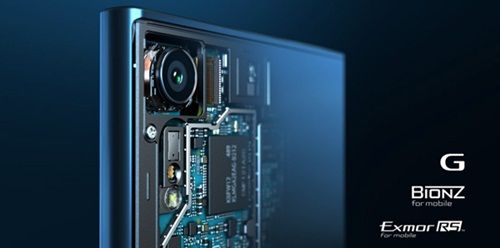 Fix Xperia XZ Fingerprint Scanner Not Working
1. Re-enable the Fingerprint
The first tip that you should do is to re-enable the fingerprint feature. What you need to do is the following steps:
Disable the fingerprint
Enable the fingerprint again
Leave it for a few minutes before using it again
That is simple, is not that? However, if this does not help anything, you should follow the second way.
2. Restart the Device
Rebooting your device also belongs to the ways how to fix Xperia XZ fingerprint problem. If you want to follow this tip, you can try the following steps:
Press and hold the power button
Select Restart
Wait until the device turns on again
Alternatively, you can turn it off, leave it for a few minutes and then turn it on again
3. Download Antivirus
The problem may be caused by a virus. So, you need to scan the virus. However, you need to download antivirus first. Let's follow these steps:
Go to Google Play Store
Search an Antivirus you want
Download it
Install it
Run the antivirus
Scan your device
If any virus is found, clean it up
4. Perform Factory Reset
If you want an extreme way, you can try performing Factory Reset. However, it has a risk where the data and settings will be deleted. The last option is to go to Service Center. Make sure that you go to the authentic Service Center for the satisfying service. From those tips on how to fix fingerprint issue on Xperia XZ above, you should try the first tips before trying the next.
Must Read: