Android Reborn – 5 Solutions to Fix Xperia XZ Camera Problem. One of the reasons why people buy Xperia XZ camera is because of the high-quality camera. However, camera problem may happen to any type of Smartphone including Xperia XZ.
If it happens to your device, you have to be able to find the ways how to fix Xperia XZ camera problem. In this article, I will share some solutions that you can try.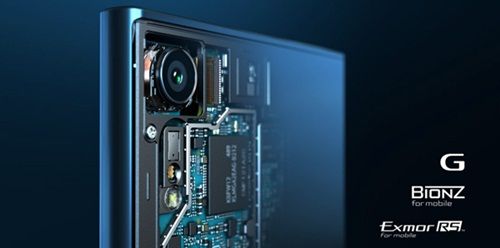 How to Fix Sony Xperia XZ Camera Issues
1. Clear Data/Cache of Camera App
If you find that the camera on your Xperia XZ gets an error, the first thing that you can try is to clear data and cache of the camera app. To do this, you need to follow these steps below:
Go to Settings
Select Apps
Choose All
Tap Camera
Tap Clear Everything (Data/Cache)
2. Restart Your Device
The second tip how to fix camera problem on Xperia XZ is to restart the device. It can be done directly after the first tip. To restart your device, you can follow these steps:
Press the power button
Select Restart
Wait for the restarting process
3. Perform Factory Reset
The next tip that you can try of the ways above do not help is to perform a factory reset. The risk is that everything will be deleted so that you should backup your important data first.
4. Go to Service Center
If everything cannot help to fix the camera problem, the next way how to fix Xperia XZ camera error requires you to go to the authorized service center. If it is still covered by the warranty, it will be free. I do not recommend you to go to unauthorized service center.
5. Download New Camera App
The last alternative solution is to download a new camera app. Here are the steps that you should follow:
Go to Google Play Store
Search for "Open Camera" app
Install it
Use the new camera app
That is our solutions to fix Xperia XZ Camera Problems.
Must Read: