Android Reborn – 2 Solutions to Fix Samsung Galaxy S8 Wifi Issues. Samsung Galaxy S8 and Galaxy S8 Plus have been released. The presence of Galaxy S8 and Galaxy S8 Plus must be listened to by its users. The things to be aware of with the presence of Galaxy S8 and Galaxy S8 Plus is a cool feature including HDR premium screen, Port DeX that can be connected to a desktop monitor and duplicate the computer system, and the existence of Samsung Connect that allows Galaxy S8 and Galaxy S8 Plus owners to control Goods in their homes using their mobile phones.
Although it comes with many advantages, Samsung Galaxy S8 and Galaxy S8 Plus have problems in the WiFi connection. Many reports mention that the common problem of Galaxy S8 and Galaxy S8 Plus is related to slow WiFi connection / slow and a WiFi connection that randomly switches from WiFi data to mobile.
This issue is not only known by the Samsung Galaxy S8 and S8 Plus only but also users of Android phones with others brand. To solve one of the common problems that often occur in the Galaxy S8 and Galaxy S8 Plus is then we will give an explanation to fix Samsung galaxy s8 wifi problems.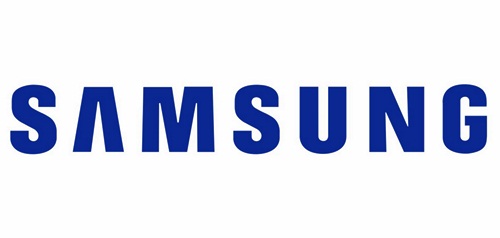 HOW TO FIX WIFI ISSUES ON GALAXY S8 AND GALAXY S8 PLUS
Are you have experienced slow wifi connections, such as Internet lagging when you use Instagram or galaxy s8 wifi disconnecting? You may notice an icon that takes a long time to load. There may be different reasons, including the number of users using the same Wi-Fi network and background apps that rely on that connection. One way might be to speed it up by deleting the cache partition and then rebooting the device. Here's how to do it:
Turn off your phone
Boot into recovery mode by holding the Volume Up, Home and Power buttons at the same time
Use the Volume Down button to navigate, then select Wipe Cache Partition
Press the Power button to confirm
Wait for your Samsung Galaxy S8 / Galaxy S8 Plus to remove the cache partition and then reboot the device. Your phone may prompt you to press Reboot System Now to restart your phone
This will help clear the problem and restore WiFi faster on your Galaxy S8 and Galaxy S8 Plus.
Must Read:
Fixing WiFi Issues on Galaxy S8 And Galaxy S8 Plus by Randomly Switch
Have you a noticed that your smartphone could switch from WiFi data to mobile without you switching it? However, this does not mean your phone is experiencing an error. Android phones now include the WLAN data connection option to mobile called "Smart Network Switch." This will automatically switch your phone between Wi-Fi and mobile networks to make sure your network connection stays stable.
However, the problem lies when you do not know whether the smart network switch is enabled or not. This can be a problem when you are enjoying something like a video or movie on your smartphone and you do not realize that you are using cellular data so spend a lot of internet quota. The good news is you can disable the smart network switch if you want. Here's how you do it.
Turn on your smartphone
Turn on the mobile data connection
Go to Menu » Settings » Wireless
Find the Smart Network Switch option and uncheck to turn it off
This will stop the switching internet connection automatically. All you have to do is if you experience slow or slow Wi-Fi then you have to switch to mobile data to speed it up.
That is our solutions to fix Galaxy S8 wifi issues or galaxy s8 wifi not working when you are connected.