Android Reborn – 7 Solutions to Fix Moto G5 Ghost Touch Problems. Hi guys, in this time we will talk about to fix Moto G5 ghost touch problems that happen on your Moto G5 smartphone. Ghost touch allows your smartphone when it opens the application itself without anyone running it.
The problems of Android smartphone screen that runs its way is often referred to as ghost touch but not a ghost that touches your phone screen. Here is the way of how to fix Moto G5 ghost touch.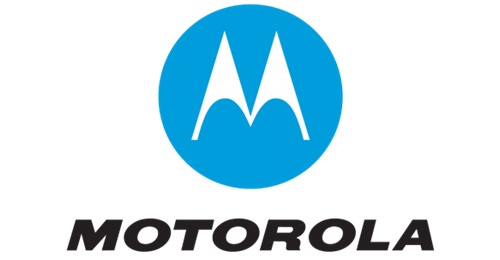 How to Fix Ghost Touch on Moto G5
1. Checking Your Moto G5 Battery
When your smartphone has ghost touch, it could be your smartphone is experiencing damage to the battery or battery is running out of power. Usually, this ghost touch can be overcome by charging the battery of the smartphone. But when the battery is fully charged and still have ghost touch, it would be nice if you check your smartphone battery. Is there any damage? Is your smartphone battery bulging? When it's like this and must replace your battery with a new battery.
2. Replace Your Smartphone Charger
When you are charging your smartphone, and suddenly the screen moves on its own, it can happen because your charger is damaged or is a charger that is not original and only lasted briefly. No original charger can also cause ghost touch on your smartphone. Try to buy your original smartphone charger to fix Moto G5 ghost touch.
3. You Should Wear the Leather Case for Your Smartphone
A hot android screen will cause ghost touch on your smartphone. When your smartphone is used continuously, usually the screen will be hot because the Android smartphone has a thermal tolerance limit. To fix Moto G5 ghost touch at this point is by set the leather case, the silicon case, or the hard case to heat on your smartphone can be muffled. But it would be nice if your smartphone, you leave it for a while by disabling it.
4. Dry Your Smartphone for a Few Minutes
The occurrence of ghost touch on your smartphone that can be caused there is a little water on the LCD on your smartphone screen. To fix Moto G5 ghost touch, this is by replacing your LCD screen (if there is damage that can not be tolerated) or by hanging your smartphone. Turn off your smartphone then drying, usually by drying method will produce the dew on your smartphone screen and it proves that inside your smartphone screen, there is water.
5. Clean Your Screen, Screen Guard, or Screen Protector
To fix Moto G5 ghost touch problems is by cleaning your screen, screen guard, or screen protector. Because when it dirty, your smartphone screen will be rubbed by the dust and causing ghost touch. It would be better if you replace your screen protector because the price is also not too high.
6. Clear Your Cache
To fix Moto G5 ghost touch is to clear the cache on your smartphone. You can download a useful app to clear cache on your smartphone in play store.
7. Fixed Bugs in ROM or Your Smartphone Software
To fix Moto G5 ghost touch is by fixing bugs on ROM or your smartphone software with the latest version. This serves to keep the smartphone more stable. You can also do factory data reset. But before doing factory data reset, you should move your important files to other storage.
That is our solutions to fix moto g5 ghost touch issues you can try to solve the problems.
Must Read: