Android Reborn – On your Android, you can download and install many apps or games you want. However, sometimes you download files with rar/zip formats so that you cannot install them.
You should not delete them because you can convert them to APK so that you can install then. How to convert rar/zip files to APK on Android? It can be done easily. You just need to follow the steps below: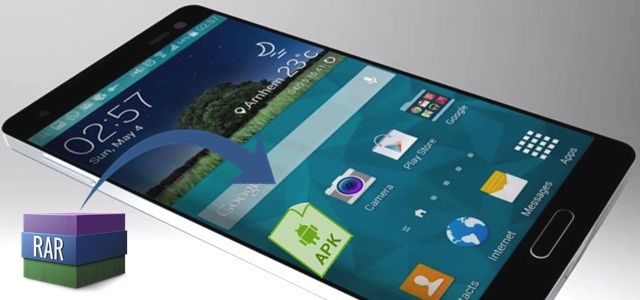 Convert RAR to APK
Open File Manager. What you need to do how to convert rar/zip files to APK on Smartphone is to go to File Manager first. After you open the File manager, you have to look for the folder where the file you save and then enter it.
Rename It. Now, you need to rename the file. It is very easy. You just need to hold tap on the file and there will appear some options. Choose "Rename" to change the file format to .apk.
Change the Extension to .apk. After the editor appears, it is your turn to change the file extension from .zip or .rar to .apk. You can change any file whether it is game or app.
Install It. After you successfully change the file extension to .apk, now you can install it on your Android easily. Just follow the steps and guides until finished and you can open the app or game you have just installed.
That is all the steps how to convert rar/zip files to APK on Android phone that you need to follow. It can be done on Android that is rooted or not rooted as well. If there happens "App not installed", it means the app or game is not compatible with your Android operating system. Hopefully this will be a useful guide for you especially Android users.
Must Read: