Android Reborn – Editing videos on Android is very exciting. After that, you can share it to the social media you have. Editing videos includes adding text. How to add text to videos on Android is not difficult. If you are interested, you just need to follow these steps below: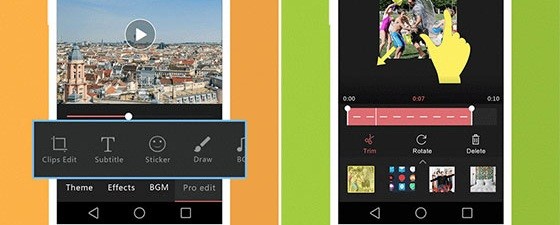 Download VideoShow App. How to add text to videos on Smartphone requires you to install an app named VideoShow. So, you have to download it first. It can be downloaded from Google Play Store for free. Once you download it, it will start installing automatically. If it does not start installing, you can install it manually.
Run the App. After that app is completely installed, open and run that app.
Choose "Video Edit". On the Home page of VideoShow, there are some options of menu. In this step, you have to choose "Video Edit" menu.
Add Subtitle. Then, you have to add subtitle. It can be done easily. On the editing page, choose "Pro Edit" and then tap "Subtitle".
Tap Text Icon. After that, look for text icon (T) and tap it to add the texts.
Set the Texts. Now, you can add your desired texts. You cannot only add text but also set the font, font color, text display duration, etc.
Tap on the Checklist Icon. After you finish setting the texts now you should tap on the checklist icon. It is located on the right top corner of the screen. It will start saving. Wait until the saving process is finished and it will be saved automatically in your internal memory.
That is all How to Add Text to Videos on Android phone. Now, you can share the edited videos to social media. Hopefully this will be a useful reference for you who like video editing using Android.
Must Read: