Android Reborn – Most people now prefer to add emoji on their chat or messages to express their feeling and emotion. No wonder people start to download and upgrade their emoji. Every device that includes android and iPhone has their own emoji.
You may wonder, is it possible to have iOS emoji on android? Is the device supportive? Let's learn on How to Get iOS Emojis on Android Without Root.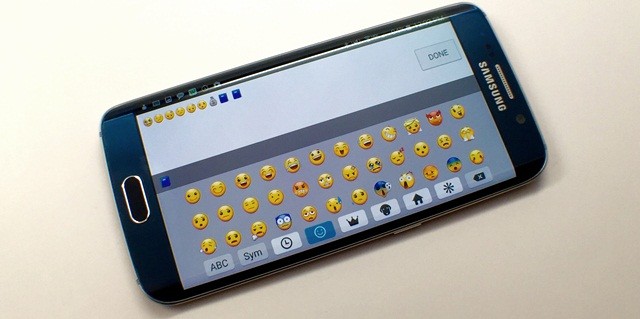 How to Get iPhone Emojis on Android Keyboard
iOS 8.3 Emojis
As the latest version, iOS 8.3 has a latest set of emoji that we all love. Unfortunately, android can hardly access this set of cute emojis as they are inseparable part of iOS platform and operating system. You need a device root to get the emojis.
On this How to Get iOS Emojis on Android Without Root article, we provide several steps to follow. First of all, download application like the FlipFont 3 from the playstore. After downloading, according to this Android tips to get iOS Emoji without root, make sure that you have installed this application properly.
Installation Steps
Go ahead to the fonts setting menu right after installation. If your device is Samsung, this Tips to get iOS Emoji on Android suggests you to go to the setting, display and fonts. Meanwhile, get to settings and display and gestures if you are HTC users. On How to Get iOS Emojis on Android Without Root, pick the emoji font 3 and select "Done".
Make sure that your fonts are slightly changed because emojis are the part of this application. Basically, FlipFont 3 is a font application that is pretty similar to the basic fonts.
Then, open your application and try to type any text. The emojis will be brought up. They will be similar with iOS emojis. They may be little bit different but it can be a good point as your device will not be rooted up. This How to Get iOS Emojis on Android Without Root is pretty simple isn't it? One thing to keep in mind is your iOS emojis will be disappear when you change your smart phone theme. So, you should repeat those Tips to get iOS Emoji on Android.
Must Read: