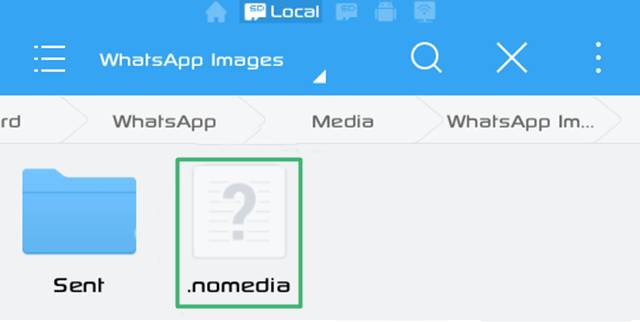 Android Reborn – Have you ever experienced this strange thing? You successfully download images, but they don't show up in your gallery app. If you have or are experiencing it, you must be confused as to how to find downloaded images not showing in gallery app. However, there is no need for you to be like that. The images are certainly on your Android. Let us tell you how to get them show up here.
Showing Downloaded Images in the Gallery
The most common culprit behind problems, like this is none other than .nomedia file. The existence of this file is the one that makes the Android system to automatically avoid displaying downloaded images in your gallery. The downloaded images that you can't open are all hidden with the file in the folder. How to show the hidden downloaded images then? Can we do something to fix this problem?
Of course, we can. You don't have to worry for this issue is not as complicated as you think. It is not like that file is very dangerous for your Android. If your android gallery doesn't show pictures, all you need to do is to follow simple steps below and you should get your images back to normal.
Download and install File Manager.
Navigate to the Album folder for example "WhatsApp Images".
Remove the ".nomedia" file.
Restart your Android device.
See? You don't have to do that much to get the images to show up again in your gallery. There is no need to even re-download the images. All the downloaded images not showing in gallery app will be there once you do that procedure above. It is a simple one to follow. What can you ask more? Just get your images back to your gallery with those steps above.
Must Read: