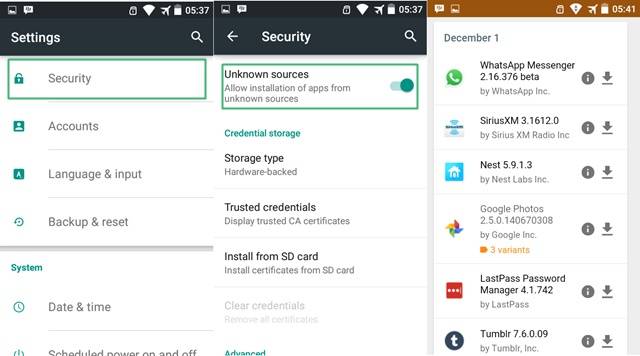 Android Reborn – It has always been beneficial for us to upgrade applications on our Android to their latest versions. We often get new interface, new features, bug fixes, etc. as we update them from time to time. However, sometimes we will have to lose old features as well. So, what if we prefer older version of the apps then? Is there any way of how to downgrade Android apps to old version that we can try?
Downgrade Android Apps to Old Version
We have super easy way for you to downgrade the versions of Android apps here. Rather than using the help of certain applications, you simply need certain website to do so. So, to complete this task, there is no need for you to use any space on your Android to install other app. Why looking for others if you can do just fine with this procedure here? It is definitely worthy one for you to try.
Here are the steps you need to follow to undo an app update on android. Be sure to follow the order so that you can successfully downgrade your Android apps.
Go to the Settings menu.
Open the Security menu.
Enable the Unknown Resources.
Visit APK Mirror website.
Find the app on the website.
Install the version you want.
There, you have it. Have you tried it? This might be the simplest procedure you can find to lower the versions of Android apps. However, this procedure is just the best one to bring you the downgraded versions of apps on your Android. Android is basically easy to deal with. Even with simply the help of suitable website, you can get the app versions you want to use on your Android.
Read: