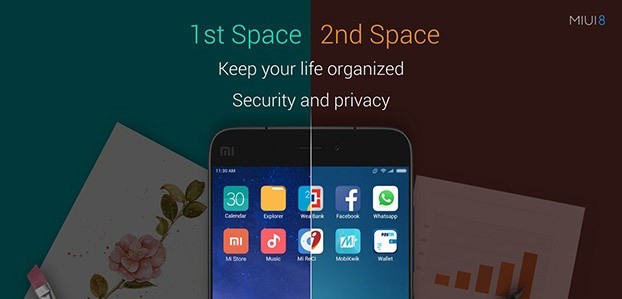 Android Reborn – Second Space has always been one amazing feature brought by MIUI 8 mobile phone. This is something that is not offered even in other Android platforms. Well, using Second Space is like having two devices in one phone. You can have double accounts, applications, photos, files, etc. with different settings. It is fantastic, indeed. However, how to delete Second Space in MIUI 8 then?
Delete Second Spcae in MIUI 8
Although this feature really is helpful, not all people find it so. Sometimes, they just don't need to have more than one account, app, photo, file, etc. anymore. That is why they need to look for a way of how to delete MIUI 8's Second Space feature. There is no need to have it on your phone if you are not going to use it after all. So, it is always better to have it inactivated on your MIUI 8 phone.
Rest assured! This feature is basically easy to deal with. Even the deletion procedure is pretty much simple and easy to follow. Here's how to do so.
Open the Second Space and go to the 'Manage'.
Scroll down to select 'Delete Second Space' in Other Settings.
Tap on Continue on the prompt that appears.
Choose the file you want to move to the main room.
Select Continue to finish it.
See? Even when Second Space is the very feature that MIUI 8 brings with, you can always delete it easily like this. Deleting Second Space on MIUI 8 phone will take mere minutes or even mere seconds to be done. Use the feature that you only need. There is no need to keep it forever after all. You can always double your accounts, files, etc. later when you need it again. Don't you agree?
Must Read: