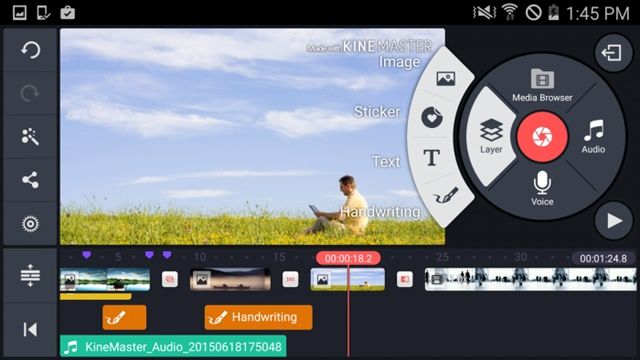 Android Reborn – Video will be much more attractive with watermark. It also functions to give your identity. So, when you share your video on social media, people will be easier to know the source of the video.
Adding watermark can be done with 2 ways. That is what we will discuss in this article. Therefore, you have to pay attention to how to add watermark to video in android discussed below.
Adding Your Own Watermark to Video in Android Phone
1. How to Add Watermark Using Kinemaster App
This app can help you to add watermark to your video. If you are interested in how to add watermark to video on android with this tip, you should follow these:
Prepare your own watermark and save it in your gallery app
Download and install Kinemaster app from Google Play Store.
Open the app and choose the video that you want to edit
Now tap on "Layer" menu
Choose "Image" and insert your watermark
Adjust the position
Tap on Alpha (Opacity) Tool, if you want to adjust the opacity level
After you edit the video, tap on share icon and save it to your gallery.
Now, it is saved in your phone gallery.
You can open it from gallery. See the difference and enjoy it. You can watermark as many videos as you want.
2. How to Add Watermark Using Texts
The second way how to add watermark to video in android phone still uses Kinemaster app. However, you will create a text for the watermark.
Here are the tutorials:
Open Kinemaster App
Insert a video
Tap "Layer"
Choose "Texts"
Enter your texts
Adjust the Opacity
Save it
Actually, you can use other apps besides Kinemaster. However, it becomes one of the best apps to use. Hopefully this will be helpful.
Must Read: