Android Reborn – Youtube is one of the services that allow you to watch online videos. I am sure that everyone is familiar with it. Sometimes, you need to play Youtube in a slow motion so that you can see every detail in the videos you watch. In this case, you need an app named BSPlayer. Here are the tutorials how to play Youtube slow motion on Android.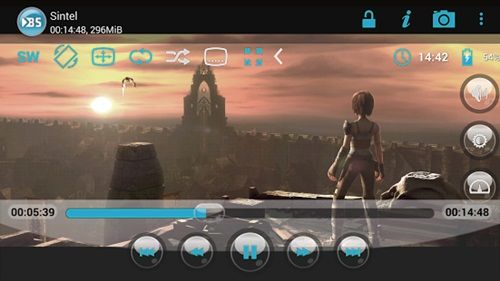 How to Watch Youtube in Slow Motion in Android
Download BSPlayer
The first step how to watch Youtube slow motion on Android is to download BSPlayer. This app can be downloaded from Google Play Store. Once you download it, it will start installing automatically.
Open Youtube
After it is completely installed, open Youtube on your Android. Then, look for the video you want to play in slow motion.
Play the Video
After you find the video, just tap on it and the video will start playing. If your internet connection is fast, buffering does not happen.
Tap "Share"
How to play Youtube slow motion on Smartphone requires you to tap "Share" menu. It will give you some options and choose to play the video through BSPlayer app.
Tap "Playback rate"
After the video is playing on BSPlayer, tap "Playback rate" icon. This icon can be found beside the video you play.
Adjust the percentage of "rate"
Lastly, you need to customize the percentage of "rate" based on your desire. It functions to manage the video so that it can be played in a slow motion.
Enjoy the Video
Now, you can enjoy playing Youtube in a slow motion. It is very interesting, is not it?
That is all the steps that you need to follow. Now, you can play Youtube more enjoyably. Hopefully this will be a good reference for you all.