Android Reborn – 5 Solutions to Fix Bluetooth Issue on Galaxy S8 and Galaxy S8+. To solve this problem is not difficult but for those who do not know how to be fixed is annoyed and confused, especially if it is the new smartphone is purchased. Certainly, the smartphone will experience many obstacles and does not close the possibility of these obstacles come ROM famous brands such as Samsung Galaxy S8 and Galaxy S8+, including errors such as Samsung S8 Bluetooth won't connect to others devices.
In this article, we will provide a little way that we consider able to overcome obstacles or errors on your smartphone bluetooth. To fix Galaxy S8 bluetooth problems, we have tried and true successfully hope for you who experience bluetooth error also successfully overcome in the way that we will mention below. There are five ways to fix bluetooth issue on galaxy s8 and galaxy S8+ that we know and please you refer to the reviews below.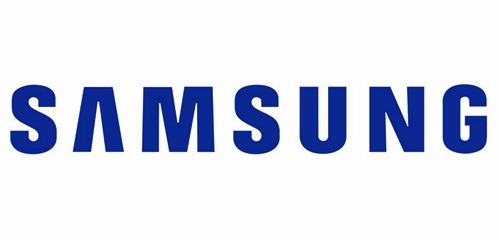 Fixing Galaxy S8 Bluetooth Problems
1. Clean Up Your Bluetooth Cache on Galaxy S8
Indeed the cause of bluetooth error can be caused because you do root or replace the ROM on Samsung Galaxy S8 and Galaxy S8+. This could result in the possibility of failure in sending or receiving files such as mp3, images, videos, etc. Although the state of bluetooth already connected with other devices.
The first step to fixing bluetooth issue on galaxy s8 we will do and maybe you can do is to clean your bluetooth cache. Open the settings menu and the app management then tap or see bluetooth share info, then tap clear cache, so cache stored will be cleaned by the system. After you do this, you can try your bluetooth again.
2. Clear Data
To fix bluetooth problems on galaxy s8 in the second steps is to do Clear Data. This method is the same as above, but from this feature, all the data like the name of the bluetooth that has been stored will be removed, this way can make your bluetooth can normally be used again as before.
3. Using the Bluetooth Fix Air App
To solve the bluetooth issue on galaxy s8 in the third is using the application you can download in play store. This application can be downloaded for free and this application has been tried and powerful enough to solve the error, especially the error after root.
Must Read: 5 Solutions to Fix an Error Occurred With the Fingerprint Sensor on Samsung Galaxy
4. Perform a Reboot or Restart
If there is an error on bluetooth, you can also reboot or restart your smartphone. Turn off your smartphone first, then unplug your sim card and external memory. But do not rush relive wait a few minutes more then just insert the sim card and memory and reinstall the battery immediately turn on your smartphone. To fix bluetooth problem on galaxy s8 with a reboot way can be ascertained successful but if still fail to try the last.
5. Do a Factory Reset
This is the last way we can give you that is by doing Factory Reset. This way your smartphone will return to new or factory settings and the system error will be automatically fixed. But keep in mind before doing factory reset please back up your data first to not erased everything. After you finish the factory reset you can try your bluetooth back and rest assured we can make sure your bluetooth will be healthy again.
When your samsung galaxy s8 bluetooth is not working, you can try our solutions above to Fix Bluetooth Issues on Galaxy S8 and Galaxy S8+.