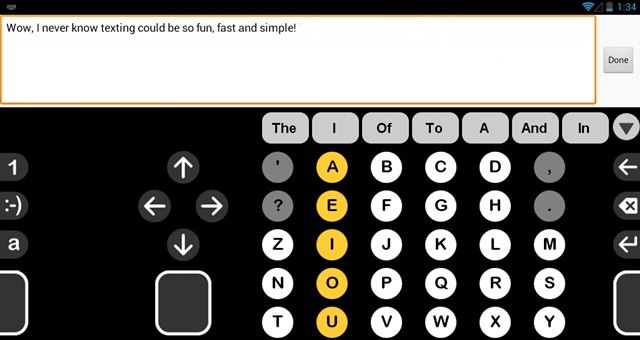 Android Reborn – Are you new to Android devices? If so, you must need time to get used to their virtual keyboard. As you know, the keyboard setting offered by Android devices has always been QWERTY. However, people who are new to this used to alphanumeric or ABC 3X4 keyboard instead. So, is there any way of how to change QWERTY keyboard to ABC on Android? Yes, you have the way to do such thing.
Changing QWERTY to Alphabetic Keyboard
Android devices actually do not come with QWERTY keyboard mode only. Usually, they would still offer you other keyboard modes, including the alphanumeric as well. That is why all you need to do to get ABC keyboard on your Android is to change the mode. Changing QWERTY to ABC keyboard is not a difficult matter. Android is a very advanced device after all. You can change the setting in it.
To change the keyboard mode, there are some steps you need to follow. These steps are needed to change into ABC mode, but it actually applies the same for other modes as well. Go with these steps first to see whether or not you can change the mode this way. Here are the steps then.
Go to the setting menu.
Select the language you want.
Select the keyboard.
Click on setting button looking like gear.
Set the keyboard as you wish.
If ABC keyboard mode is not provided in your Android, you will have to download and install keyboard applications, like Perfect Keyboard, Go Keyboard, or MultiLing Keyboard. Once either of them is installed, all you need to do is to open it and set the keyboard as you wish. See? Changing QWERTY to ABC on Android does not need to be so confusing. You can do this in a matter of minutes.
Read :